2016. The year I found the Will Work For Yarn group.
The good: I finished 84 things. Not as prolific as in past years, but not too shabby! Eight of them started before 2016, which is not particularly good, but oh well. I also processed (knit, crocheted, sold, traded, etc.) 13.48 miles, pretty excellent!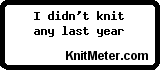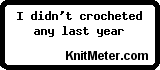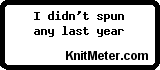 The not-so-good: I finished the year with 35 projects, fivemore than 2015 and a total of thirteen new ones. Four of those are commissions, and really the rest are from when I started all possible projects for the Ravellenics and then didn't actually finish very many!
The ugly: I acquired over 20 miles of yarn. New high record!